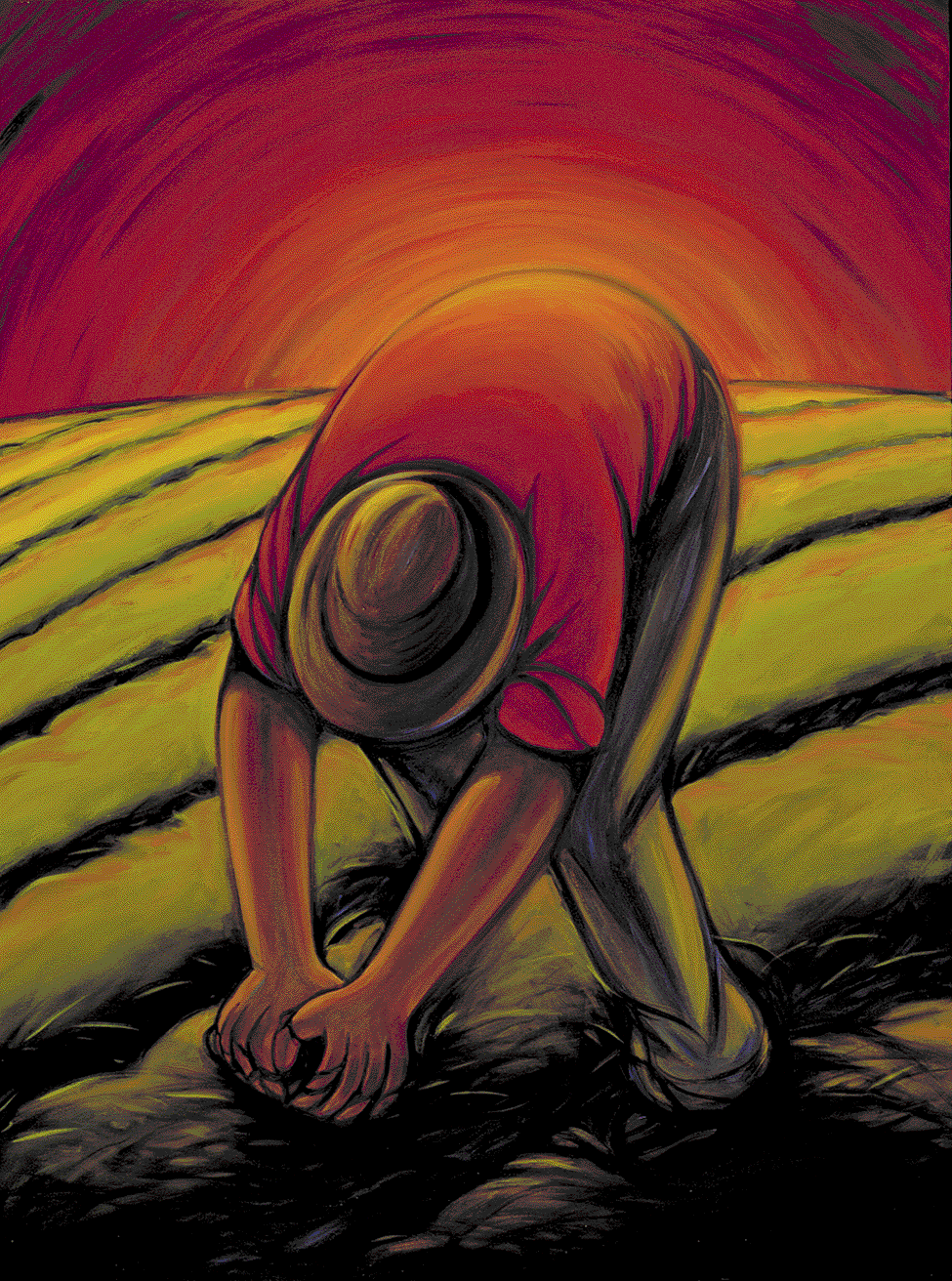 "Campesino 1," by Simón Silva
CRLA thanks Simón Silva for agreeing to allow us to use his work of art, "Campesino 1," to raise program funds. "Campesino 1" was used by CRLA as its theme throughout 1999. It represents Mr.. Silva's first lithograph art work. This vibrant piece depicting a farmworker hunched, hands digging in the green earth of a furrow, represents the back-breaking work farmworkers must endure day-in and day-out. We are eternally grateful to Mr.. Silva for his commitment to improving the way of life for farmworkers and for his kind generosity towards CRLA.
---
---
California Rural Legal Assistance, Inc.
631 Howard Street, Suite 300
San Francisco, California 94105-3907
(415) 777-2752 / Fax (415) 543-2752
&copy 1999-2000. CRLA, Inc. All rights reserved.