California Newsreel is the site for educational videos on African American life and history, race relations and diversity training, African cinema, Media and Society, labor studies, campus life and much more.

Founded in 1968, California Newsreel is the oldest and most notable non-profit documentary production and distribution center in the nation. Newsreel has played a leading role in placing culturally diverse, intellectually demanding film and video in colleges, schools, and public libraries across the United States. We have the largest holdings in North America of film and video by and about Africa and African Americans.

We are always happy to help educators evaluate the respective strengths and weaknesses of specific titles vis a vis your own pedagogical objectives or otherwise help you integrate media more effectively into your programs. Please don't hesitate to write or call.



contact@newsreel.org
http://www.newsreel.org
MAIN OFFICE
California Newsreel
500 Third Street, #505
San Francisco, CA 94107
Phone: 415.284.7800
Fax: 415.284.7801

ORDERS, INVOICES, SHIPPING QUESTIONS
California Newsreel
Order Department
P.O. Box 2284
South Burlington,
VT 05407
Phone: 877.811.7495
Fax: 802.846.1850


Premiering on PBS Tuesday, Sept. 16th:
(check local listings)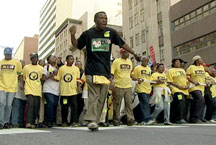 State of Denial reveals the human experience behind one of the world's greatest tragedies - the AIDS epidemic in South Africa. With nearly five million infected and about two thousand new infections occuring daily, South Africa has the highest number of people living with HIV in the world. State of Denial takes us into the lives of six people struggling to survive with HIV in the face of a severe lack of access to treatment, and their president Thabo Mbeki's bizarre denial of the connection between HIV and AIDS. For more information regarding its broadcast on the P.O.V. series, visit www.pbs.org/pov/stateofdenial. For more information and how to order click here.

African American Perspectives
Distinguished videos on African American life, history, literature and culture
Diversity Training
Videos for corporate diversity training, staff development and student affairs
The Library of African Cinema
North America's leading source of African cinema - on video and film
Media and Society
Videos examining the impact of the media on our culture and our consciousness
Miscellaneous Collections
Videos on labor and the workplace, the Sixties, the Caribbean, and more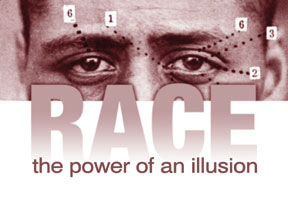 RACE - The Power of an Illusion (A Three-Part Series) What is this thing we call 'race'? Can race be found in biology or did we make the whole thing up? And if so, why? Race - The Power of an Illusion, produced by California Newsreel, is a provocative new series that challenges one of our most fundamental beliefs: that human beings come bundled into three or four distinct groups. And it scrutinizes the implications of looking at race not as a biological reality but as a social invention for how we view others - and ourselves.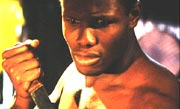 Ndeysaan (The Price of Forgiveness)
Set among the Lebou ethnic group of fisherman on the Southern coast of Senegal, Ndeysaan is the tale of two friends who love the same woman and how this conflict disrupts a village. Ndeysaan can be appreciated simply as a deeply moving, beautifully acted, visually stunning story of love, betryal and redemption. But it can also be read as an attempt, conscious or unconscious, to reconcile or negotiate traditional and modern sensibilities, a film whose ambiguities are often as fascinating as its certainties. Director Mansour Sora Wade adapts the novel, Le prix du pardon, by Mbissane Ngom, and moves beyond the folkloric developing an epic style which resembles in spirit the storytelling techniques of a traditional griot.
Centenary Anniversary!



In 1903, the most influential black voice of the early 20th century, W.E.B. Dubois, published what remains the preeminent text on African American consciousness, The Souls of Black Folk. MacArthur Genius Award Winner, Louis Massiah's W.E.B. Dubois: A Biography in Four Voices chronicles this remarkable life and work through the perspective of four contemporary black writers. DuBois identifies with the term "double consciousness" the problematic identity of being both "a Negro" and "an American," which has remained a crux of African American literature throughout the 20th century. For example, Invisible Man, published in 1952 by Ralph Ellison (and the subject of our new release Ralph Ellison: An American Journey) is about its hero's efforts to live on his own terms not those prescribed by the white power structure.
The Lost Decades of African American History Reclaimed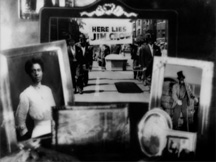 The Rise and Fall of Jim Crow shows that Emancipation ended slavery but only to replace it with segregation, an American form of apartheid used to keep African Americans as second class citizens. The Jim Crow years that followed were an era of segregation, violence, and disenfranchisement of African Americans. This four-part series constitutes a major cinematic achievement covering the years between Reconstruction and Civil Rights, between Ken Burns' Civil War and Henry Hampton's Eyes on the Prize.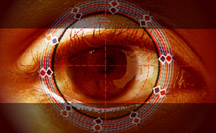 Steps For The Future
From a special collaboration between filmmakers from Southern Africa (South Africa, Mozambique, Zimbabwe, Namibia, Zambia, Angola, Lesotho) and broadcasters from the North (Finland, Canada, Denmark, France) comes a unique collection of 34 films (in 25 cassettes). Steps for the Future presents how individuals are coping with their lives and how societies are having to change under the impact of HIV/AIDS through stories that are positive, provocative, humorous and brave.
California Newsreel urges a NO vote on Proposition 54!
As documented in our series RACE - The Power of an Illusion, race is not biological, but a social construction that continues to influence life opportunities and status.
On October 7, 2003, the same day as the vote on the governor's recall, the California electorate will vote on Proposition 54, the so-called "Racial Privacy Initiative." Put forward by University of California Regent Ward Connerly, Proposition 54 would prohibit state and local governments from collecting data on race, color, ethnicity and national origin, save for a few limited exemptions. In effect, this information ban would prevent documentation of the racial disparities in health, education, wealth accumulation and other indices that reveal how our society continues to be stratified, and it would hinder any attempt to address these disparities.
For more information and to find out how you can help oppose this initiative, please visit www.informedcalifornia.org
35th Anniversary of California Newsreel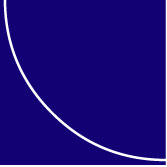 1968 was a year which changed the country and gave birth to a unique film/video distribution company. Over the past three and one half decades, California Newsreel has distributed films and videos devoted to African American history, African cinema, race and diversity and other issues ignored by the main stream media. We have distributed such distinguished titles as Richard Wright-Black Boy, Berkeley in the '60s, The Black Press: Soldiers Without Swords and Ethnic Notions.

As always, we welcome your input so we can serve you better. You can email us at contact@newsreel.org as well as read detailed descriptions of our entire collection here on our website. If you have previously rented or purchased from California Newsreel, thank you for your continued support. If you are learning about us for the first time, welcome!
View all our new releases!