Premiering on PBS Tuesday, September 16th:
(check local listings)
State of Denial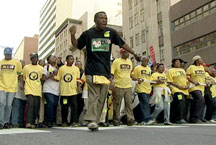 State of Denial reveals the human experience behind one of the world's greatest tragedies - the AIDS epidemic in South Africa. With nearly five million infected and about two thousand new infections occuring daily, South Africa has the highest number of people living with HIV in the world. State of Denial takes us into the lives of six people struggling to survive with HIV in the face of a severe lack of access to treatment, and their president Thabo Mbeki's bizarre denial of the connection between HIV and AIDS.

New Releases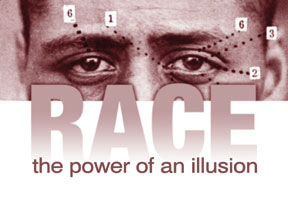 RACE - The Power of an Illusion (A Three Part Series) What is this thing we call 'race'? Can race be found in biology or did we make the whole thing up? And if so, why? Race - The Power of an Illusion is a provocative new series to be broadcast by PBS that challenges one of our most fundamental beliefs: that human beings come bundled into three or four distinct groups. And it scrutinizes the implications of looking at race not as a biological reality but as a social invention for how we view others - and ourselves.
Ndeysaan (The Price of Forgiveness)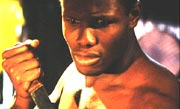 Set among the Lebou ethnic group of fisherman on the Southern coast of Senegal, Ndeysaan is the tale of two friends who love the same woman and how this conflict disrupts a village. Ndeysaan can be appreciated simply as a deeply moving, beautifully acted, visually stunning story of love, betryal and redemption. But it can also be read as an attempt, conscious or unconscious, to reconcile or negotiate traditional and modern sensibilities, a film whose ambiguities are often as fascinating as its certainties. Director Mansour Sora Wade adapts the novel, Le prix du pardon, by Mbissane Ngom, and moves beyond the folkloric developing an epic style which resembles in spirit the storytelling techniques of a traditional griot.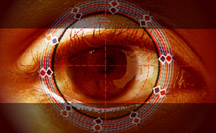 Steps For The Future
From a special collaboration between filmmakers from Southern Africa (South Africa, Mozambique, Zimbabwe, Namibia, Zambia, Angola, Lesotho) and broadcasters from the North (Finland, Canada, Denmark, France) comes a unique collection of 34 films (in 25 cassettes). Steps for the Future presents how individuals are coping with their lives and how societies are having to change under the impact of HIV/AIDS through stories that are positive, provocative, humorous and brave.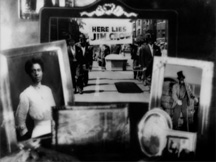 The Rise and Fall of Jim Crow
A landmark PBS series that offers the first comprehensive look at race relations in America between the Civil War and the Civil Rights Movement. This definitive four-part series documents the context in which the laws of segregation known as the "Jim Crow" system originated and developed.
Nat Turner: A Troublesome Property: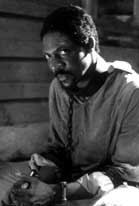 The significance of Nat Turner's revolt and how it continues to influence race relations today is deconstructed illustrating how fictions and history collide. Includes dramatizations of the literary images of Nat Turner.

The Thirty-Minute Blue Eyed:
Revised Diversity Training with Jane Elliott.
Brother Outsider: The Life of Bayard Rustin


The definitive film biography of Bayard Rustin, a controversial figure in the Civil Rights Movement. An advisor to Dr. Martin Luther King, Jr. and A. Philip Randolph, and the organizer of the 1963 march on Washington, his story provides provides an understanding of both progressive movements and gay life in 20th-century America.